Pages
/
Dealers
/
Data Depot
/
/
API
/
Services
/
Vehicleyears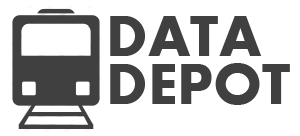 API News and Updates
Subscribe to stay alert on the API.
Vehicleyears
Vehicleyears (or vehicle year or year of vehicle, and typically abbreviated to just "year") is used to describe approximately the year in which a vehicle was produced. (ie. 1995, 2006, 2013, etc.)
The Vehicleyear endpoint allows you to retrieve a collection of all our Vehicleyears, or the data surrounding a specific Vehicleyear via the entity endpoint.
You can also determine all the Vehiclemodels that are associated with a given Vehicleyear.
This service can be useful for building a drop-down menu of "years".
Fitment access required
Fitment data requires an additional level of authorization. After signing up and being set up in our system, users are able to consume all of our services with the exception of fitment data. In order to make API requests to our fitment services users must contact their sales representative for more information on obtaining access.
Example requests
Collection
https://api.wps-inc.com/vehicleyears
Entity
https://api.wps-inc.com/vehicleyears/61
...or send multiple ids separated by a comma(,)
https://api.wps-inc.com/vehicleyears/1,2,3,4,61,62,63,64
https://api.wps-inc.com/vehicleyears/61/vehiclemodels